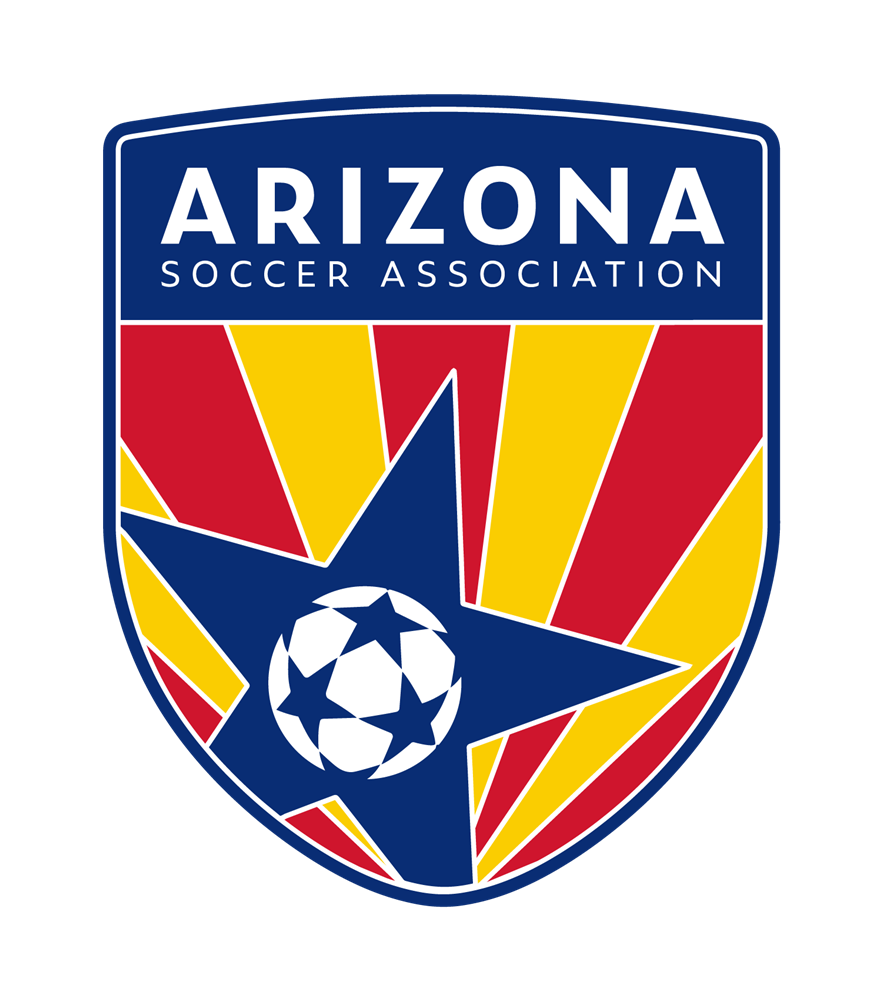 MISSION STATEMENT:
ASA Mission Statement:  "It is the mission of ASA to foster the physical, mental and emotional growth and development of the state of Arizona's youth through the sport of soccer at all levels, ages and competition level."
PURPOSE:
Promote and further develop the game of soccer.
Organize and govern the game of soccer for youth under the age of 19 in the state of Arizona.
Develop the game in non-affiliated areas within the state of Arizona
Represent the state in all matters of organized youth soccer with regard to US Youth Soccer & USSF
Assign administrative responsibilities to member organizations
Provide programs for the membership as required
OPPORTUNITY:
Arizona Soccer Assocation shall provide an equal opportunity to athletes, coaches, trainers, managers, administrators and officials to participate in youth soccer competitions without regard to that individual's race, color, religion, national origin, age or gender. Individuals serving on the Board of Directors or the committees of ASA shall be selected without regard to that individual's race, color, religion, national origin, age or gender.
BOUNDARIES:
ASA has eight (8) administrative, geographic regions. Each district has an elected commissioner that serves on the Board of Directors. The following are the eight (8) ASA Districts in detail:
 
District I (North) – Maricopa County. Includes leagues/clubs north of Camelback Road.
District I (South) – Maricopa County. Includes leagues/clubs south of Camelback Road.
District II – Pima & Santa Cruz Counties
District III – Cochise & Greenlee Counties
District IV – Gila, Graham & Pinal Counties
District V – Yuma County
District VI – Lake Havasu, Mohave & La Paz Counties
District VII – Coconino, Yavapai, Apache & Navajo Counties
GOALS & HISTORY:
The goal of ASA is to introduce and foster the sport of soccer throughout the state of Arizona. This includes youth of all abilities, genders, ages and skill levels. This includes:

Assist in the development of all youth players.
Expand the sport into regions of Arizona where soccer is not currently being played at the youth level.
Increase membership from 43,000 in 2015/16 to over 50,000 by 2016/17 through teams and programs.
The United States Soccer Pyramid & Arizona  Soccer Association:
UNITED STATES SOCCER FEDERATION:
The governing body of soccer, in all of it's forms (Except High School & Collegiate) in the United States, the US Soccer Federation (USSF) has played an integral part in charting the course for soccer in the United States for over 100 years.  During that time, the USSF's Mission Statement has been very simple and clear:  To make soccer, in all forms, a preeminent sport in the United States and to continue the development of soccer at all recreational, competitive and professional levels.
UNITED STATES YOUTH SOCCER ASSOCIATION:
United States Youth Soccer Association (US Youth Soccer) is the youth affiliate and largest member of US Soccer.  US Youth Soccer includes 55 State Associations, one per state with the exception of California, Texas, New York, Ohio and Pennsylvania which due to size have two associations. Over 3,500,000 youth players between the ages of 4-19 are registered for the current 2015/16 season.  US Youth Soccer Association was founded in 1974 with approximately 100,000 players.
ARIZONA SOCCER ASSOCIATION:
Founded in 1974, the Arizona Soccer Association has played a significant role in expanding youth soccer throughout the state of Arizona. During that time, ASA has moved from an organization operated specifically by its Board of Directors from their homes, to a Phoenix based office with five full-time and one part-time staff members. ASA has realized a significant growth rate during the past four years of well over 100% from less than 25,000 in 2010/11 to over 44,000 in 2015/16. No other US Youth Soccer State Association has realized similar growth during this time. ASA Mission Statement: "It is the mission of ASA to foster the physical, mental and emotional growth and development of the state of Arizona's youth through the sport of soccer at all levels, ages and competition level."